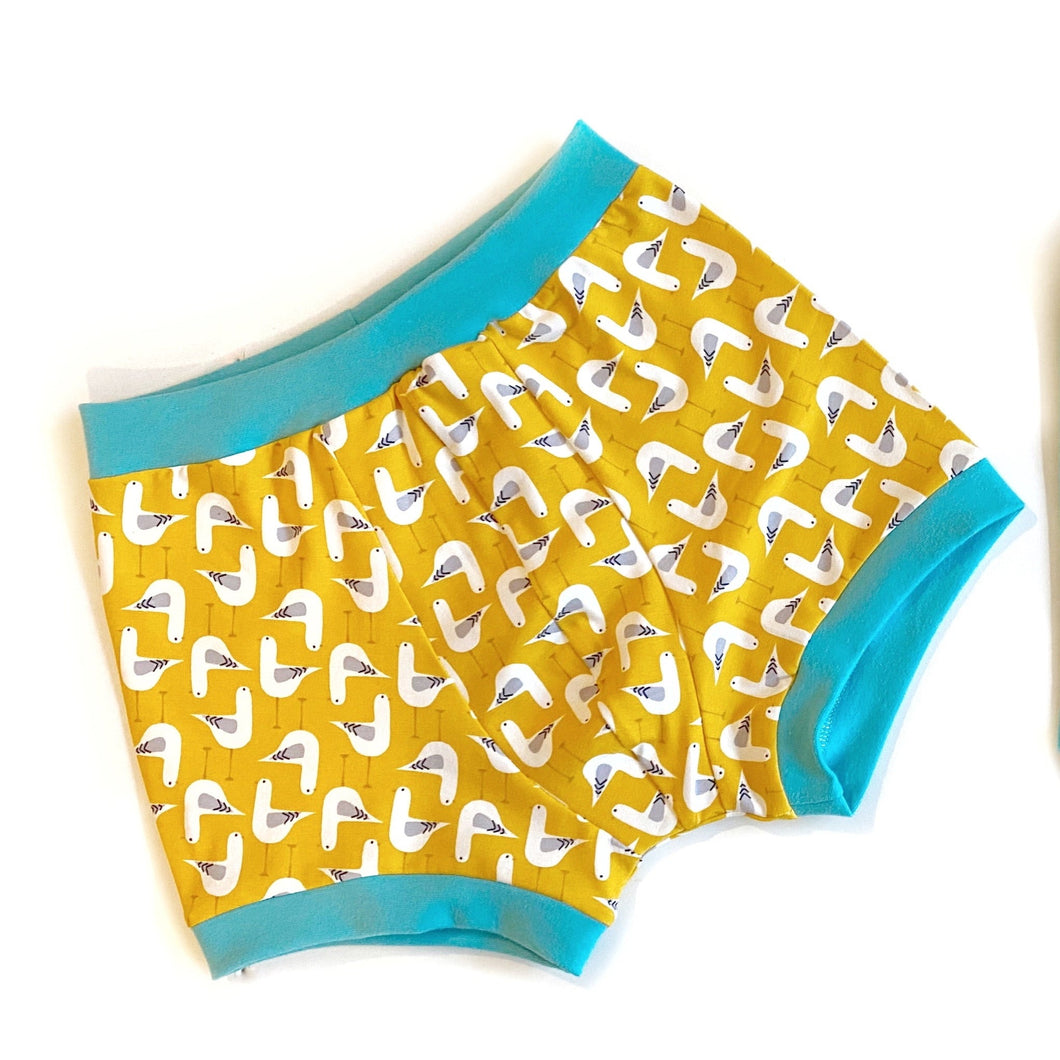 Seagull Unisex Boxers | Men's Women's Pants | Organic Cotton Underwear
Regular price $21.00 Sale
Seagull Boxers! Suitable for either men or women, choose either flat front or pouched front. Our organic cotton underwear is soft, comfortable, breathable and stretchy. No wedgies, no digging in bands, the ultimate comfort pants!

All our items are ethically made from our workshop in East Sussex. We strive to be as close to zero waste as possible. All fabric scraps are repurposed or recycled, and all our parcels are sent out in fully recyclable packaging.

• GOTS Certified 95% Organic Cotton 5% Elastane
• Wash at 40° - no tumble drying
• Designed and made in the UK
• Non-returnable

For 10% off three or more pairs, add code "THREEPANTS" at checkout.

Trim colours may differ slightly depending on fabric stock available.

Thank you for supporting our small business!